Resources
to help you discover the limitless nature
of your spiritual growth!
Thousands have been helped by pondering these ideas. You can be too!
"God expresses in man the infinite idea forever developing itself, broadening and rising higher and higher from a boundless basis."

—Science & Health with Key to the Scriptures by Mary Baker Eddy
---
Science and Health with Key to the Scriptures
by Mary Baker Eddy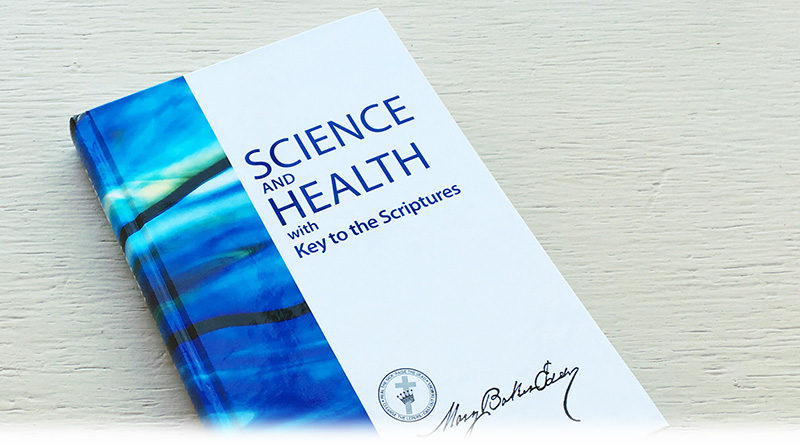 Mary Baker Eddy's Science and Health with Key to the Scriptures explains Christian Science and unlocks the spiritual meaning of the Bible. It includes 100 pages of letters from people healed of many physical problems from reading the book.
To read or listen to this book online, purchase the audio or e-book or find the book in another language, go to https://www.christianscience.com/the-christian-science-pastor/science-and-health.
The book can also be purchased or borrowed at any Christian Science Reading Room.
Click here for a list of local reading rooms: https://christiansciencedc.org/reading-rooms/.
---
The Christian Science Journal, Sentinel, and Herald Online

Dialogue with the world today from a spiritual perspective
Discover timely articles and testimonies of healing on jsh.christianscience.com. Subscribe to weekly and monthly Christian Science magazines, online and print editions, with testimonies of how prayer leads to healing and resolution. Some publications are available in other languages.
---
Call Us
Call 202.658.7855 any time, 24/7, to:
Speak to someone
Request a free copy of the book Science and Health with Key to the Scriptures by Mary Baker Eddy or a copy of the Christian Science Sentinel weekly magazine,(Please leave your name, address, phone number, email, and request.)
Leave a message — someone will call you back.
---
The Christian Science Monitor
Good news you can use!
Be an informed global citizen and a change-maker by reading the widely respected, Pulitzer Prize-winning international daily Christian Science Monitor, available online and in a weekly print edition. It also offers newsletters tailored to topics of interest to you.
With its motto "to injure no man, but to bless all mankind," The Christian Science Monitor has been valued and trusted for over 100 years as a source of accurate, balanced, responsible journalism.
The Monitor covers the world by focusing on the big–picture ideas, thorough, thoughtful reporting, and the humanity behind the headlines and trends. Looking for and pointing to solutions, The Monitor connects you with resources and people in all fields who are making a positive difference.
---
Bible Study Resources
Each week students of Christian Science study a Bible lesson comprised of passages from the Bible and Science and Health with Key to the Scriptures, the Christian Science textbook, written by Mary Baker Eddy. Christian Science churches often have their own Bible study groups, and members are always welcome to join or start one.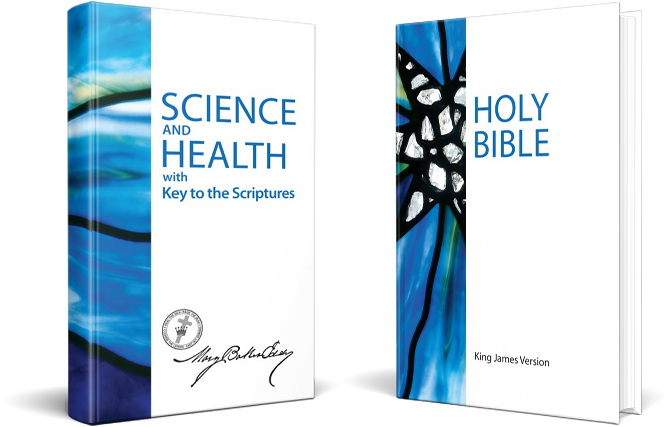 Why read these two books together? Because reading them together reveals the Bible's spiritual message. Mary Baker Eddy wrote: "In following the leadings of scientific revelation, the Bible was my only textbook. The Scriptures were illumined; reason and revelation were reconciled, and afterwards the truth of Christian Science was demonstrated. No human pen or tongue taught me the Science contained this this book (Science and Health with Key to the Scriptures). Jesus demonstrated the power of Christian Science to heal mortal minds and bodies. But this power was lost sight of, and must again be spiritually discerned, taught, and demonstrated…"
Some of the weekly Bible lesson topics are: God, Sacrament; Life; Truth; Love; Spirit; Soul; Mind; Christ Jesus; Man; Substance; Matter; Reality; Unreality; Are Sin, Disease and Death Real?; Doctrine of Atonement; God the Only Cause and Creator; God the Preserver of Man; Is the Universe, Including Man, Evolved by Atomic Force?; and Christian Science.
Read a sample Bible Lesson here. You can visit a Christian Science Reading to read or listen to the weekly Bible Lessons. You can also subscribe to a digital or print edition.
---
Informacion en español
¡Bienvenido! Por favor visite nuestra sección en español aquí!
---
Need Help?
Contact a Christian Science practitioner in the Washington Metro area or around the world. Practitioners are available to answer your questions and provide prayerful support for your spiritual healing.
Search the directory of Christian Science practitioners at christianscience.com/additional-resources/Christian-science-practitioners
Non-medical nursing care is available from Christian Science nurses and in accredited Christian Science care facilities. For those in need of practical help with physical challenges who are working with a Christian Science practitioner in prayerful treatment, Christian Science nurses can be found at christianscience.com/find-us/find-a-christian-science-nurse
---
Videos
View online video talks on Christian Science
Topics include making meaningful change, living without fear, experiencing heaven now, conflict resolution, never alone, how you can make the world better, practical spirituality and more.
https://www.christianscience.com/christian-healing-today/lectures-online
---
Music
Listen to inspirational music online at Hymnstream.com
Contemporary inspirational music in a variety of styles performed by a diversity of musicians/composers and instrumental arrangements. New works and traditional hymns to uplift and refresh you
---
Want to know more?
Check out our FAQ (Frequently Asked Questions)
You can find everything you always wanted to know or ask about Christian Science on the comprehensive website of The First Church of Christ, Scientist, in Boston, Massachusetts. Or visit a Christian Science Reading Room — a place to explore practical spiritual ideas.