Podcasts
Each week you can hear people share how spiritual insights and ideas have led to healing and problem-solving in their lives. Listen to the weekly program "Sentinel Watch."
---
El Heraldo de la Ciencia Cristiana (The Herald of Christian Science, in Spanish) offers a spiritual perspective on everyday challenges through individual stories of healing.
See Upcoming Podcasts in English and Spanish

Events Search and Views Navigation
May 2020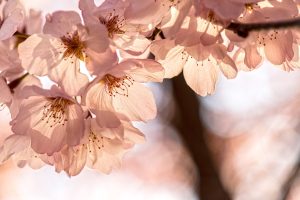 Invitados: Christiane West Little, Mirta Piccoli Hoyos Escucha el podcast de esta semana. Haga clic aquí para ver la lista de reproducción de podcasts semanales de El Heraldo.* *Los programas del archivo del Heraldo Radio se transmiten todas las semanas por todo el mundo. Escuche el programa de esta semana donde se indica más abajo, o bien acceda a todos los programas de Heraldo Radio al activar la cuenta usando su suscripción al Heraldo impreso. ~El Heraldo Haga clic aquí para regresar a nuestra página de Podcasts.
Find out more »
June 2020
+ Export Events
---
Videos
"Lives Lived" offers interviews with those healed through Christian Science about how their healings happened. View inspiring talks by people who practice, teach, and speak publicly about Christian Science here or here. They include examples of healing and spiritual insights. Listen to: Infinite possibilities for healing, God and Healing and Freedom from the Past.

Teachers, parents, and anyone who enjoys videos of Bible stories and more…check out these videos for preteens, and these for younger children.
---
Music
Hear the music of inspired singer-songwriters at Hymnstream.