Event replay: Never too late to experience freedom
May 22, 2022

-

August 22, 2022
It's never too late to experience freedom!
This talk by Patricia Woodard, a Christian Science practitioner and speaker, explores the provable relevance of Christ Jesus's teachings today.
Ms. Woodard explains the freedom from chronic illness and other struggles that Christian Science discoverer Mary Baker Eddy found though an improved understanding of Jesus's teachings.
This talk explains a view of God and the universe that will uplift your thought and change your perspective to a spiritual viewpoint that naturally heals.
About Patricia Woodard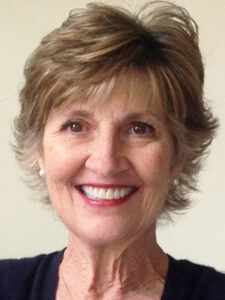 Patricia has lived in many parts of the world and prayed with people for divine help and healing. Each new culture and environment has taught her more about God, universal Love, and how all people are made to reflect God's goodness. More recently, Woodard has been active in taking the healing ministry to those in the prison system in Dallas, Texas, where she lives.
I discovered Christian Science as an adolescent and soon thereafter experienced the complete healing of a broken arm through Christian Science treatment, to the amazement of my mother, a registered nurse.

After working in New York City in the fashion business, I realized I wanted to help children learn how to learn. So I returned to school and got a Masters of Arts in Teaching. This desire to help others and my love of Christian Science impelled me to set time aside to pray for others. While a mother of two children, I became a full-time Christian Science practitioner, and have pursued a lifelong career of learning about God, sharing Truth, and witnessing God's love for mankind.
---
*** This event took place on May 22, 2022, at First Church of Christ, Scientist, Arlington, Virginia.. You can watch a video replay, on demand, here. (The replay will be available through August 22.)
More information: 703.534.0020 (leave message)
Related Events