Event: Mental illness — finding spiritual healing
September 18, 2021 @ 1:00 pm

-

1:30 pm

Free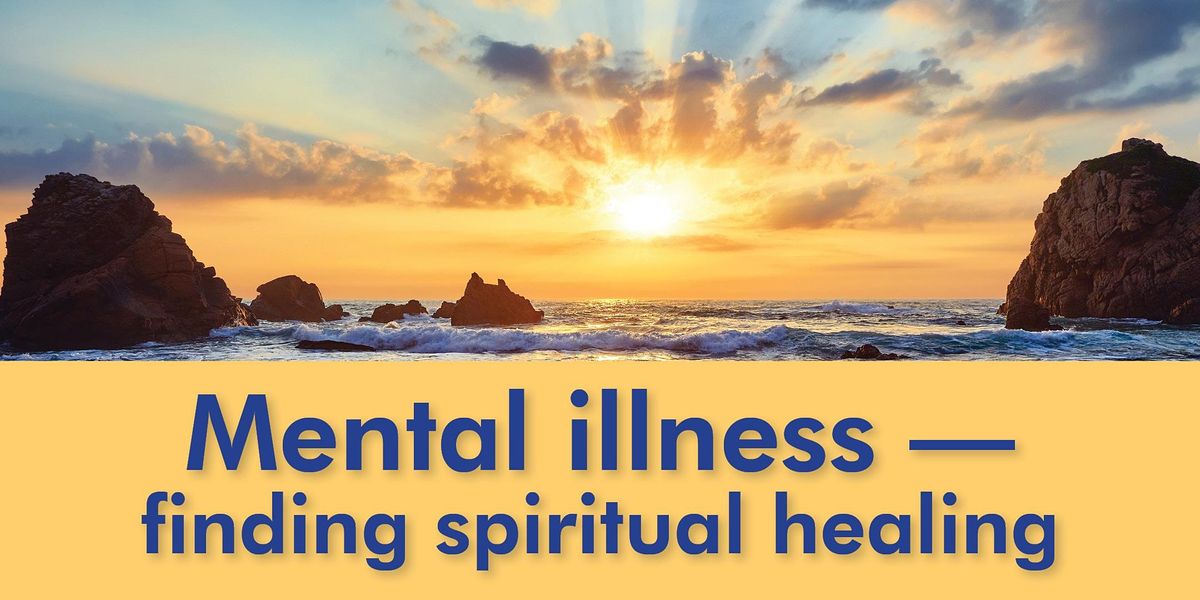 One of the interesting developments in the mental healthcare field in the last few decades has been the greater openness by healthcare providers to spiritual solutions.
The role of effective prayer in healing
Instead of focusing on the condition, they are increasingly looking at each individual and asking, "What inner resources does this person have to build on?"
Come and hear how today's guests on the Christian Science Sentinel''s audio editions proved that good mental health has its source in the divine Mind, God, and is our natural state. Therefore, we can challenge mental illness with a deepening conviction that it is without divine authority.
Giulia Plum, today's main guest, looked at mental health issues from two different perspectives—from both the standpoint of having been a licensed psychotherapist for 10 years and now as a full-time practitioner of Christian healing. She answers such questions as:
What fundamental differences were there in analyzing and treating people with mental issues in both professions?

Why did you change professions?

What were the expectations of healing then, and what are they now?

Can you give examples how you treat people today who are seeking spiritual healing?
Three additional guests tell how they were completely healed, through spiritual means alone, of various serious mental illnesses, including manic depression, anxiety attacks, utter despair, and mental breakdowns which precipitated being put in a psychiatric facility.
This program is from Sentinel audio rebroadcasts. This Zoom event is sponsored by the Christian Science Informal Group, Germantown, Maryland. It lasts about 30 minutes.

This free Zoom event is sponsored by the Christian Science Informal Group, Germantown, Maryland. 
Related Events