Readings for a Wednesday Evening and Beyond!
As we all navigate uncharted waters, healing the uncertainties and fears across the world, one Christian Science church in the Metro DC area shares readings prepared for a testimony meeting March 18th. In compliance with national, state and local guidelines, that meeting was cancelled.

The readings help allay the fear of the current world situation. They come from the Bible and from Science and Health with Key to the Scriptures, — the Christian Science textbook by Mary Baker Eddy, the Discoverer and Founder of Christian Science.
If you are looking for some spiritual sustenance, take a few minutes to view the readings and allow their freeing ideas to sink into your thought and bless you as you carry the inspiration with you today.
"In the scientific relation of God to man, we find that whatever blesses one blesses all, as Jesus showed with the loaves and fishes, — Spirit, not matter, being the source of supply."
~Science and Health with Key to the Scriptures, page 206
Click on the image below or click here to download your own copy of this pdf!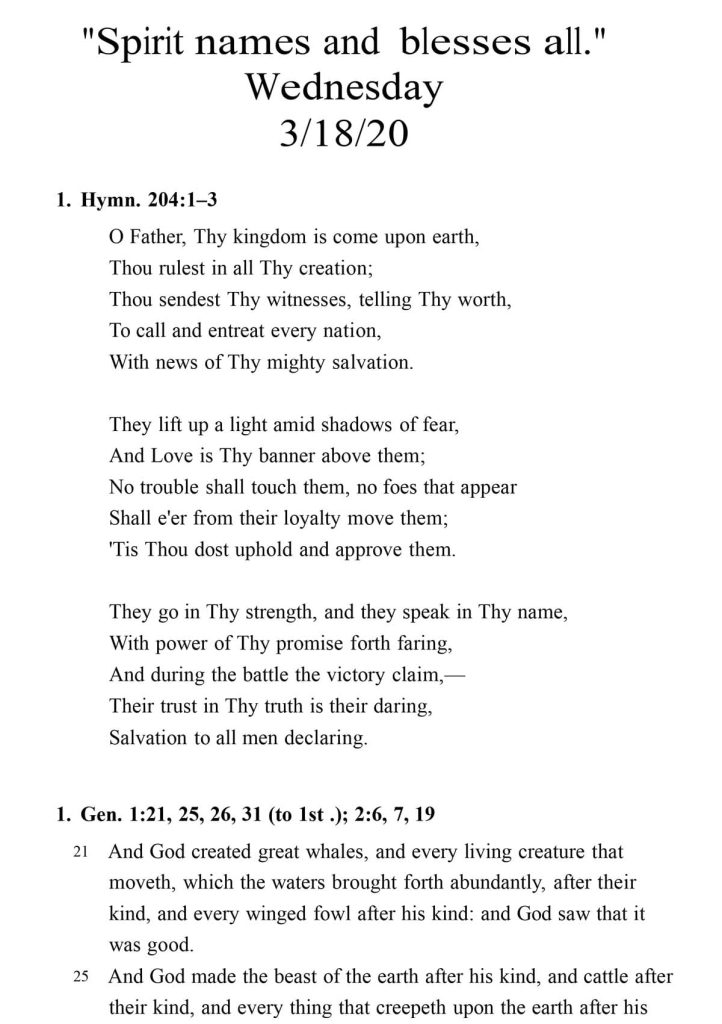 We invite you to participate in online Sunday church services and Wednesday testimony meetings in the Metro DC area and beyond. Click here for the a list of online services.
With love and healing comfort for you,
the Metro DC Area Christian Science Churches